CIVER-PSYCH®

Benefits
10 Reasons Why

Unique Features

Components
Clinical

Reference Materials

Scheduler

EHR

Billings and Claims

Data Warehouse

Development Tools

Add-On Products
CiverOrders™

CiverExtract™

CiverExchange™

CiverSubmit™

CiverWeb™

System Requirements
Hardware

Software

The Optimizing Scheduler allows providers to greatly increase their efficiency by making it possible for them to pre-plan their working days using a "model week". Time can be saved by attaching patient names to events, as opposed to building up a schedule for each working day, from the ground up.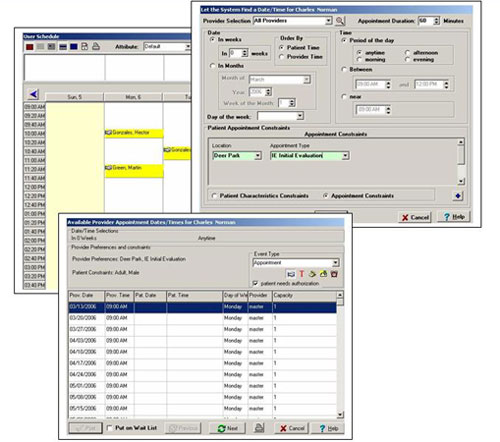 Website by EKdesigns 2008
Copyright© 1995-2008 Civerex Systems Inc.